Custom G4 Wireless IEM Package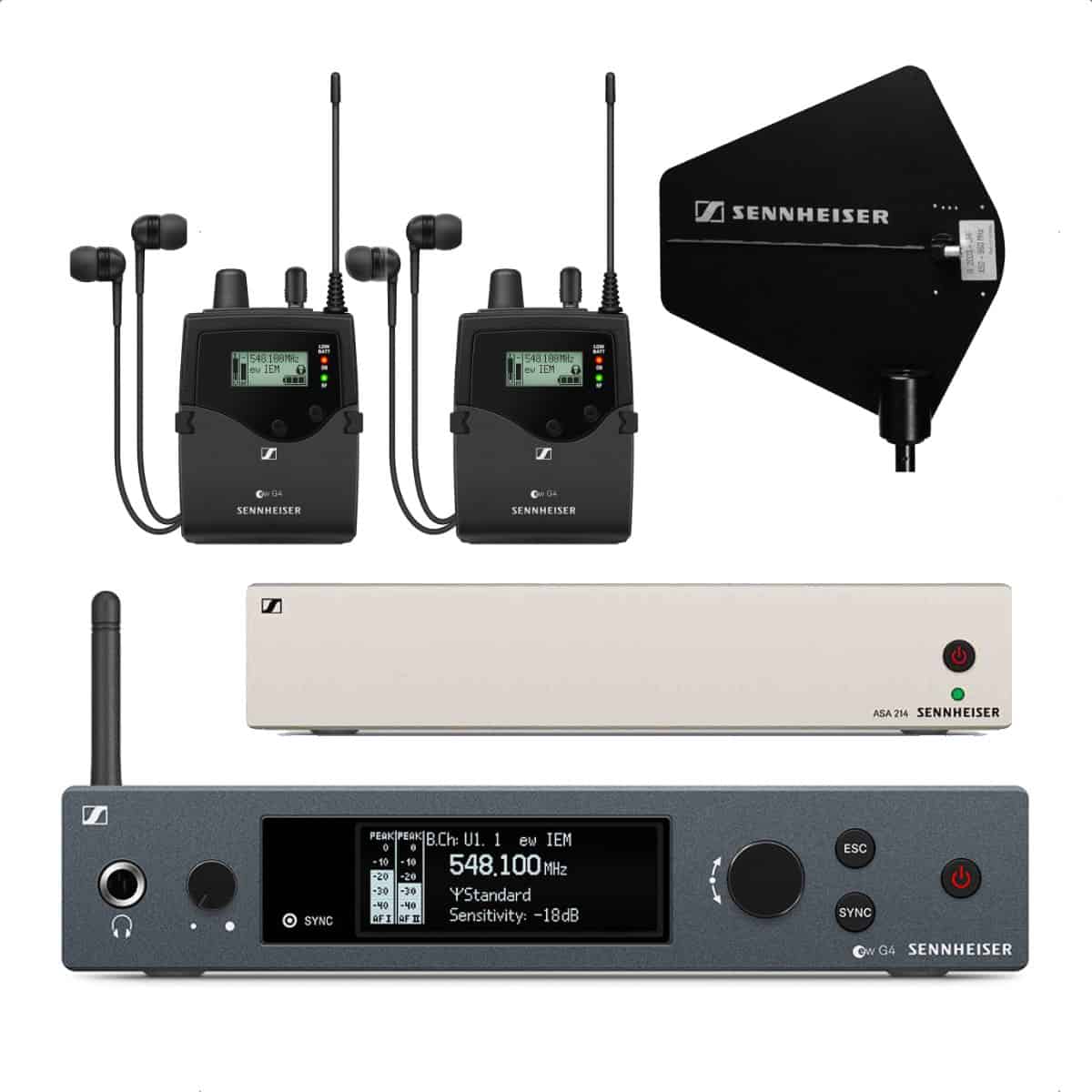 Choose Your Custom Sennheiser IEM Package
The Sennheiser G4 wireless IEM system can be used to transmit 2 mono signals or a stereo signal so take this into account when customising you package. The AC41 antenna distro can power 4 x transmitters and allows for them all to share the one antenna.
How to Build Your Package
First decide how many mono or stereo mixes you will need and this will determine the amount of IEM transmitters you will require. Sennheiser already have some off the shelf packages which you can use as a starting point and add additional body pack receivers when required.
All these systems use CH38 606.500 Mhz to 613.500 Mhz frequency range