No matter what size of event, we have a wide selection of PA systems to hire from our warehouse in Glasgow. The main brands  of speakers for hire are Electrovoice and L'Acousitcs and you can select whatever mixing desk, microphones and monitoring system you require. Below you will see the most common combination of speakers that go out for hire however contact us today for a custom package from the best PA system hire Glasgow has to offer.
Small 12″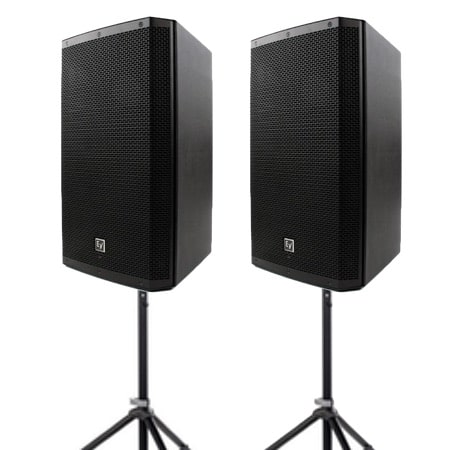 Small 15″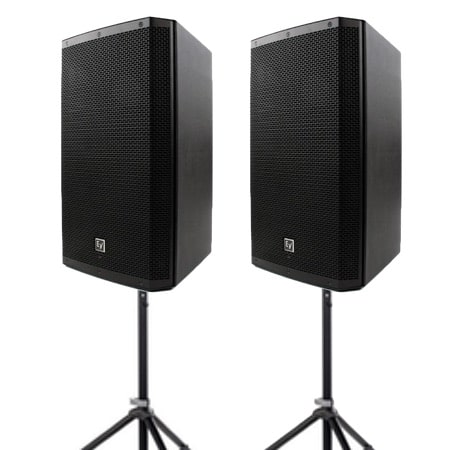 2 x EV ZLX15P
Medium 1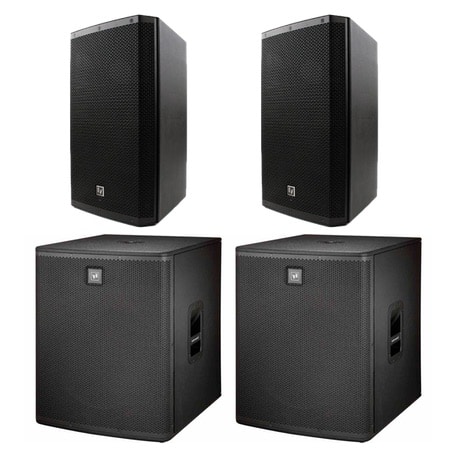 2 x EV ZLX15P
Medium 2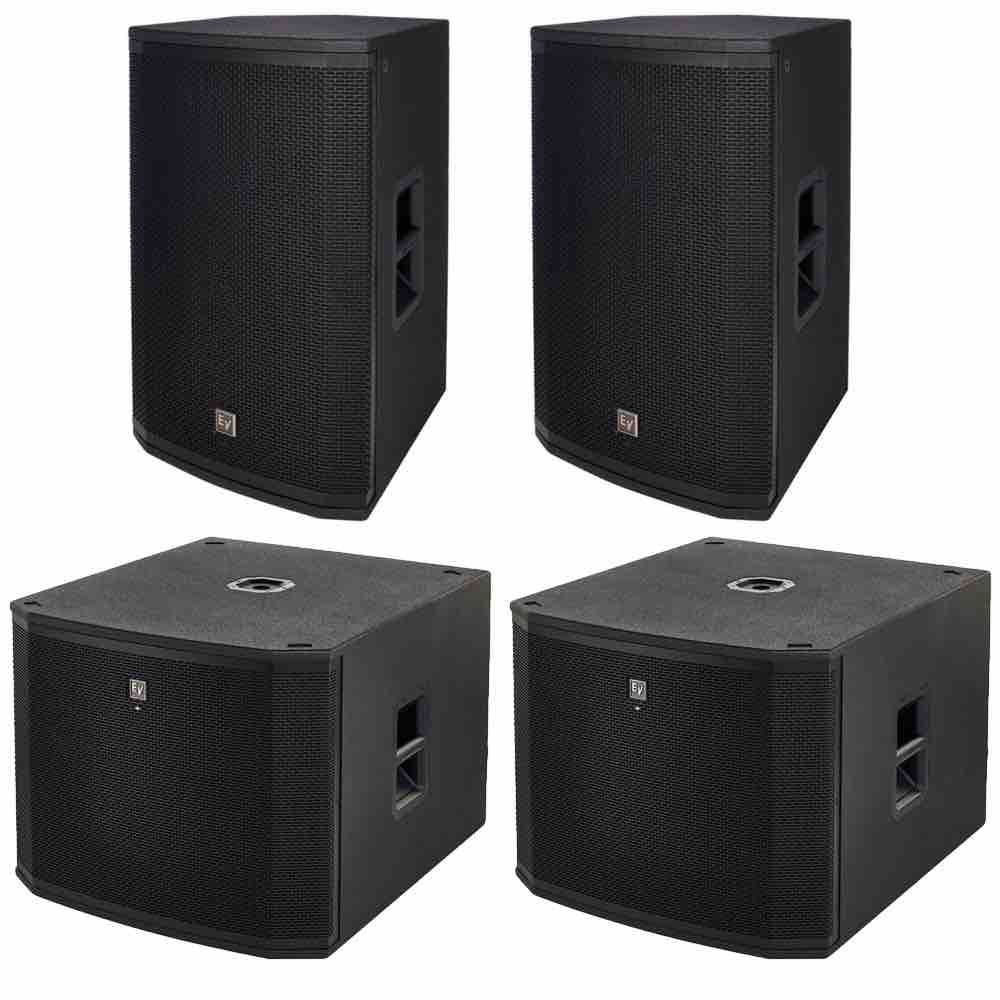 Medium 3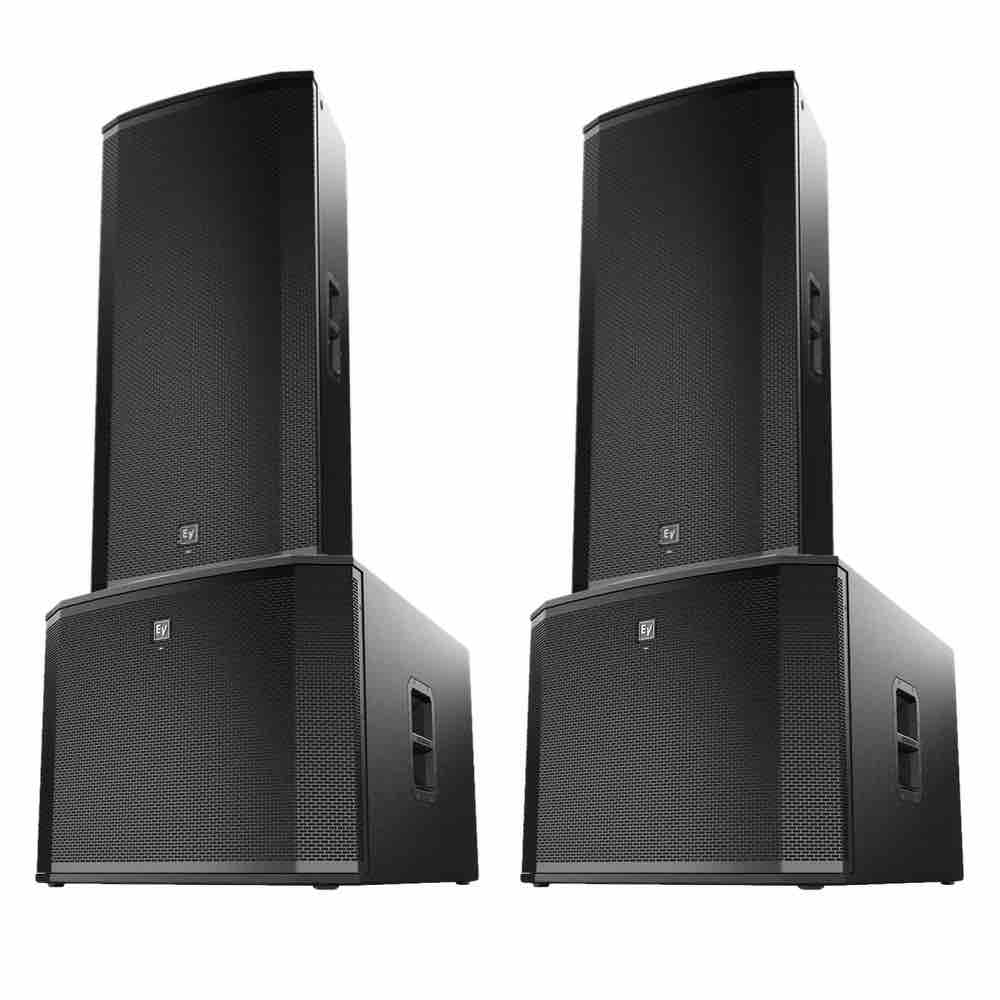 PA System Hire Glasgow
Over the years technology has improved and become more so much more efficient that speakers are lighter and are simpler to set up. This has allowed people with little audio engineering knowledge to hire a PA system and set it up without much skill or hassle. Many of the speakers in the PA systems above have build in power amplifiers so set up is as simple as plugging in the power cable and switching on. For larger events that require more expertise we can deliver and set up the PA system for you in the Glasgow area or anywhere in Scotland. We do offer a sound engineer service which means an engineer will set up and mix/monitor the PA system while on hire at your event. If you want any advice on the PA systems above get in touch with us today for the best advice on PA system hire.