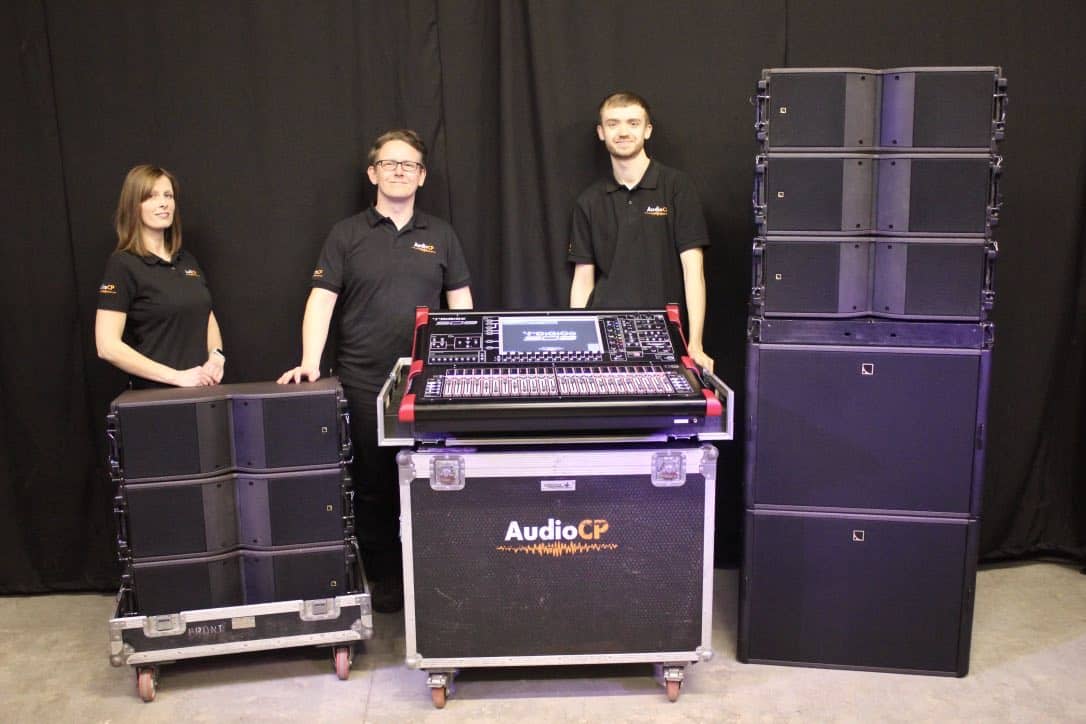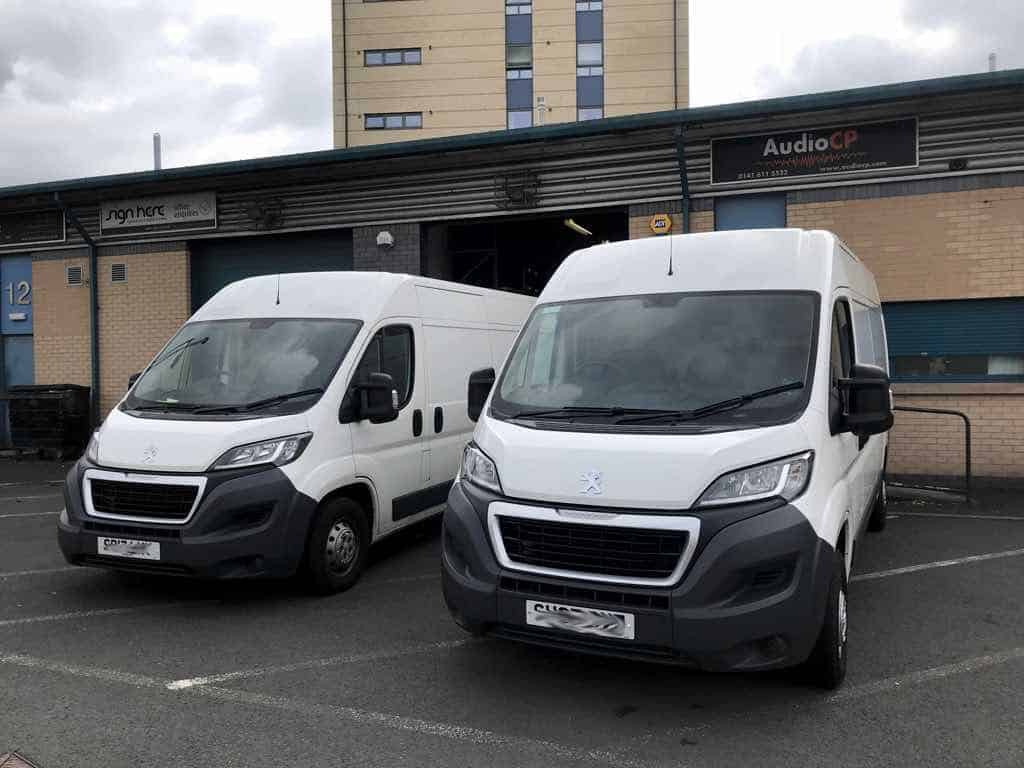 From The Start
Founded by Scott Young back in 2012, AudioCP started with one PA system, a run down Vivaro van, home office and using the garage for storage to one of the best professional audio companies in Glasgow with 3 staff, warehouse and ever growing hire stock.
Graduating in 2015 with a BA (Hons) in Popular Music from Napier University , Scott was a professional musician, gigging and teaching privately and teaching drums at Stevenson College but how did he becoming a sound engineer and running a professional audio company?
At University Scott spent a lot of time in the recording studio, learning mic techniques, tuning his ear to mixing and learning the technology. Through years of gigging Scott was also always the band member who understood PA systems, mixing desks and slowly built up a collection of sound equipment. He went on to own a recording and rehearsal studio for a couple of years whilst also teaching a range of sound modules at Riverside Music College for a year and then in 2012 started AudioCP
Our Brand
AudioCP has grown successfully over the last 8 years simply because we always strive to give the best customer service and provide quality equipment that is looked after, maintained and not falling apart. After becoming success at hiring audio equipment AudioCP was expanded into lighting and staging hire and most importantly secured trade accounts with major brands like Sennheiser, Electrovoice, Audix, Alto, Dynacord etc…that allows us to work on sales and installations.
Why Choose AudioCP
Your experience with AudioCP is important to us and we have been successful because we care and that is reflected in our reviews. We will always do our best and rely on people to recommend us over and over again.